noticia
The work group of "Commitment to continuous improvement" is created
4 May 2018
In the context of the Transversal Strategy for Continuous Improvement (
http://destrategico.uca.es/etmuca/?lang=en
) and the Productivity Complement of the PAS (
http://servicio.uca.es/personal/ComplementoProductividad
), on May 4, 2018, the first working session of the Strategic Improvement Group "Commitment to Continuous Improvement" was held, made up of the main managers of the seven large functional units that derive from the new management structure of the University: Academic Management; Research and Relations with Companies; Organization; Support to Government Bodies; Services to the University Community; Resources and Infrastructures; Campus Administrations.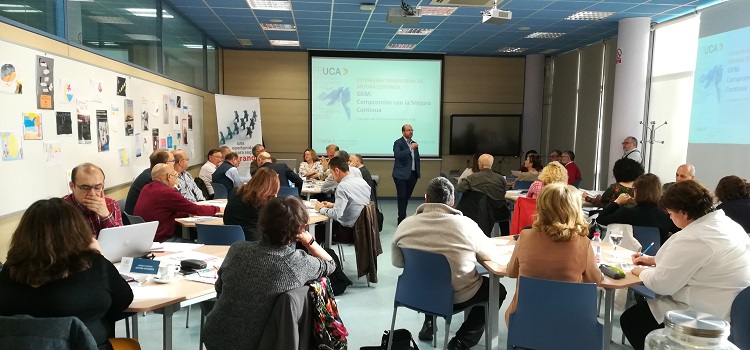 The session began with the intervention of the Manager of the UCA, Alberto Tejero Navarro, who showed the philosophy of the new administrative structure, as well as the new challenges derived from it. After that, the Delegation of the Rector for Strategic Development showed the institutional context of the Continuous Improvement Strategy and the Secretarial of University Services detailed the tasks and processes to be developed. The session was attended by more than 30 managers and it was held in the Learning Space of the Campus Library of Puerto Real.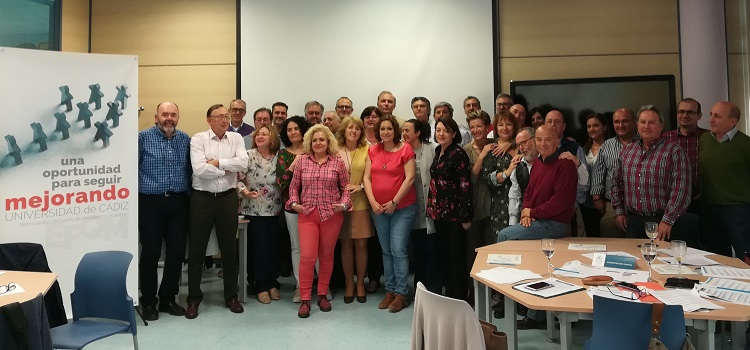 During the working day, the seven functional units made a first diagnosis on their current situation aimed at the development of an Improvement Plan for each of them.